LESS THAN USD 2.00/- per month – HOSTING – 3 YEARS FOR LESS THAN USD 69.00/-

When starting off in your work online business, it is essential to control and save costs by spending minimal on recurring costs smartly upgrading WHEN needed and IF needed.
Common Sense Web Portfolio & Business Landing page. Recommended best/cheapest – SSD hosting – K is enough for most businesses and portfolio/landing pages and lightweight eCommerce. https://bit.ly/smyhost
Creating your own landing page and portfolio is amazing.
However, please don't go for any 1 year free domains – unless you won't be using this domain after the trial and error e.g. mywebsite.<freeblogsite>.com
The simple reason being the below comparison:
A Monthly $4/- for basic hosting from leading service providers+ Domain Name@$20/- in 1 year comes to approximately: $58/- per year.
COMPARED TO: https://bit.ly/smyhost 3 years of SSD K hosting: $69/- @ less than $2/- per month. You only pay USD13-19/- for the domain name without platform commission.
[FREE CONSULTATION CALL]:
If you need help, book a free 15-minute call, and we can do this step by step.

[FREE COACHING 1 PAGE LANDING PAGE FOR PORTFOLIO/BUSINESS]

If you book a free consultation call (link below) I will also invite you to a free coaching live webinar on how to use my free 1-page template that needs no coding experience to edit. The template is elementary to manage, and a good set of product pictures and graphics can make it amazing.
[WORK ONLINE NOW]:
FREE INVITE
To get your invitation to a 7-day challenge to boost your mindset and work ethics, start living a work online/work-from-home lifestyle send your EMAIL ID or message on WhatsApp now & get your personalized invitation immediately.
Reserve a time to get online on a call with me [FREE]: https://calendly.com/smymisr/15min
#smycrosoft #SSDHosting #commonsenseisnotsocommon #recommended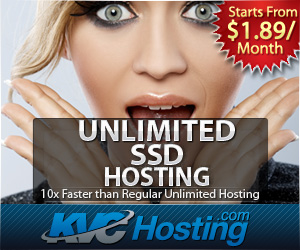 Me on Medium.com